Demonstrating the motion of respiration
The team at Safe To Sleep has developed a baby monitoring mat so sensitive it can alert parents if their newborn baby is having trouble breathing. For demonstration and testing purposes, they needed to simulate the physical motion of a breathing infant across the spectrum from a healthy baby to a baby in distress with both a slow breath rate and a hyperventilated one.
To meet their goals, we developed a motorized actuator to produce the smooth, sinusoidal rhythms of a breathing baby across the wide range of breathing rates. For optimal realism and because the mat is so sensitive, we couldn't have any wiring to the actuator or contact with the doll, so the entire mechanism is battery-powered and the breathing rate is selected by wireless remote.
The first prototype had to be designed, fabricated, iterated, and delivered in two weeks to meet the deadline. Additional units were refined for durability with new materials and precision fabrication techniques and the first prototype was retrofit with the latest parts.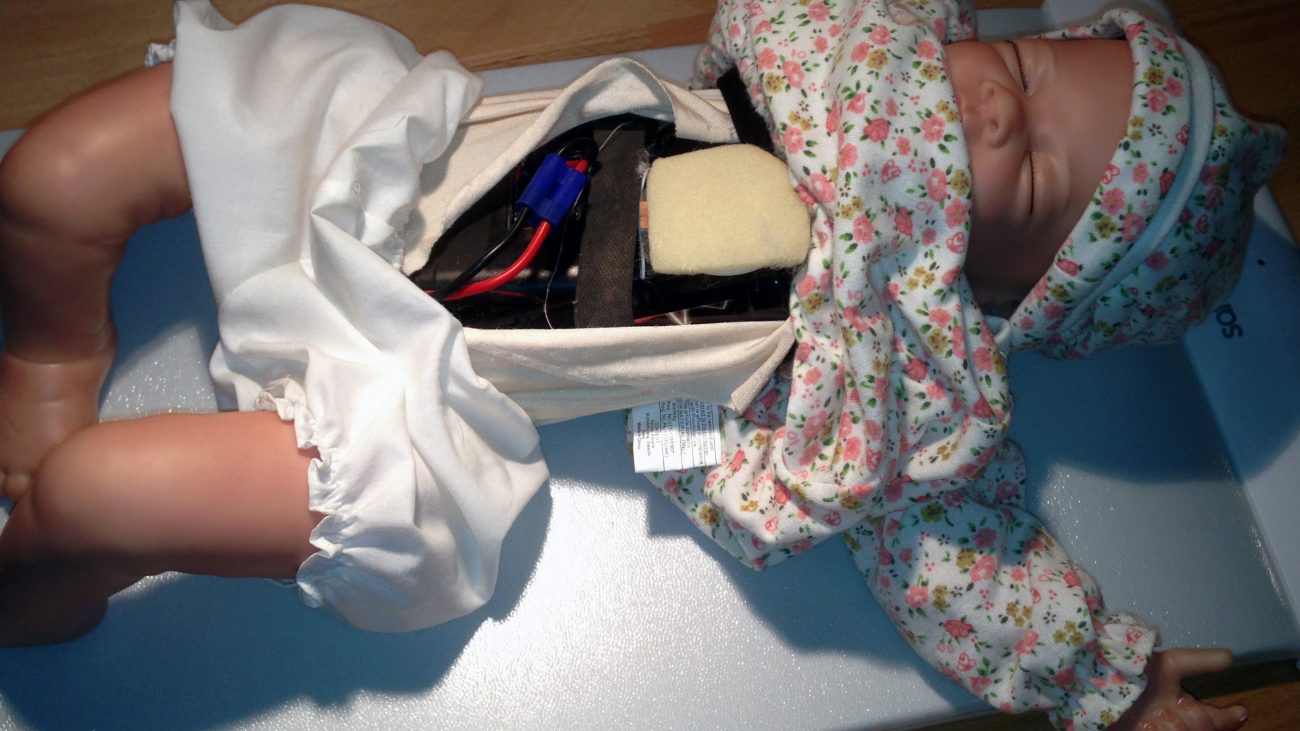 DESIGN FOCUS
Accurate sine motion
Wireless, simple control
Long battery life
FABRICATION
Arduino-controlled motors
Remote control
Machined actuator components