Partnership at Every Stage
From Design to Documentation and Beyond
When it comes to medical devices, lives are literally on the line. That's why our team takes a rigorous and patient-focused approach to design. We start by looking at usability and ergonomics, tailoring our design so users will be able to operate the device easily, correctly and safely. We also analyze potential risks, finding ways to maximize reliability and minimize the chance of errors. Finally, we help our customers prepare for the FDA regulatory process, making sure that all the necessary testing, documentation, and submission materials are in order. Throughout the entire process, our goal is to design a safe and effective medical device that will improve patient outcomes.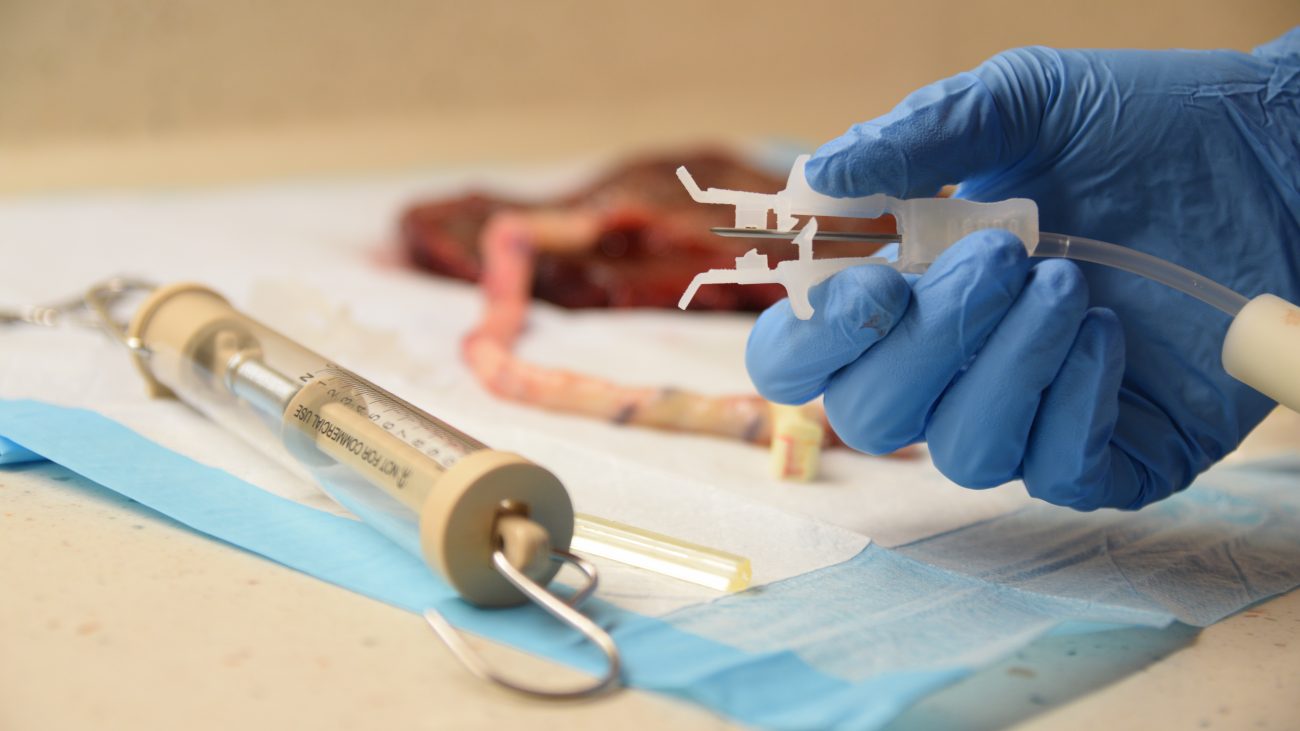 Prototyping
At Root3 Labs, we understand that the success of your product depends on how well it is designed and manufactured. That's why we take a comprehensive approach to medical device design, focusing on minimizing risk throughout the development process and not just as an afterthought. Initial prototypes only need to work well on the benchtop and could be tested with materials to simulate tissue or bone. Slightly more advanced prototypes might support a cadaver study to demonstrate suitability and gather user feedback. For those devices that require live patient data, sophisticated prototypes can often support animal studies with special attention to biocompatibility, reliability, and safety to ensure the ethical treatment of those animals.
Validation
Medical device design validation is the process of testing and documenting that the final product meets all the Device Product Requirements. It is an essential step in the product development cycle, as it helps to ensure that the device is safe and effective for patients, meets all performance goals, and satisfies regulatory requirements (among so many other requirements). There are several methods of validation, including laboratory testing and patient or animal studies. Benchtop testing is used to validate the device meets requirements such as environmental conditions, drop tests, shock & vibration, etc. Patient or animal studies are used to evaluate the safety and efficacy of the device in a real-world setting. Both methods are essential for ensuring that a medical device is safe and effective for patients. Root3 Labs has extensive experience in the testing and validation process for medical devices and has helped numerous clients navigate the prototyping process toward FDA approval.
Documentation
Medical device design documentation is critical to ensuring the quality and safety of devices. Each phase of the design process must be properly documented to show that all requirements are met and that the devices can be manufactured to meet regulatory standards. The design history file captures the essential information about the device, such as the Design Specifications, Design Documentation, Manufacturing Package, Risk Analyses, and validation data. The manufacturing package contains drawings, a Bill of Materials, and instructions necessary to manufacture the device and ensure quality. Finally, the regulatory approval process ensures that the device meets all relevant safety standards.