It's Electric
Powering the Possible, Pushing the Boundaries
When we talk about Electrical Engineering at Root3 Labs, we're really talking about the integration of Electrical Engineering, Software Engineering, Computer Engineering, and Computer Science to design, build, and control electronic hardware devices. We're developing Embedded Firmware by applying Software Engineering and Computer Science skills to an FPGA or microcontroller. Our Electrical Engineering and Computer Engineering team is designing circuits and printed circuit boards (PCB) with all the requisite sensors, actuators, communication, and power components. Whether it's a few wired components or a flexible PCB with a sophisticated microcontroller, our goal is always to create electrical systems that are safe, efficient, and reliable. We constantly push the boundaries of what has been done before, and we are always looking for new challenges. If you have an electronics project that you need help with, contact us today.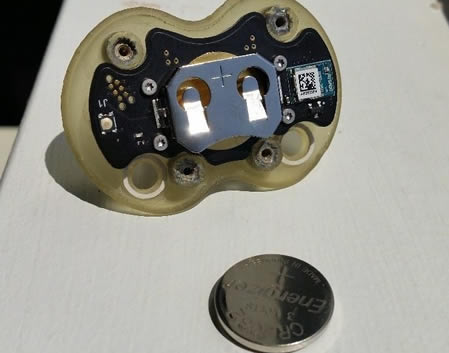 Prototyping
Protoboards and breadboards are electrical engineering prototyping tools that allow engineers to build and test circuits without having to design and build custom circuit boards. Similarly, we can quickly build a Data Acquisition system (DAQ) or control electronics using inexpensive pre-made platforms like the Arduino, BeagleBoard, or Raspberry Pi. They're simple tools that enable closed-loop control of a motor or high-pressure valve based on a few thermistors. These prototyping methods allow us to quickly create electrical devices that solve real-world problems. For sophisticated purpose-built electronics, we'll design the custom circuit with one or multiple PCBs with everything we need and nothing we don't, which minimizes size, optimizes battery utilization, and might even reduce cost.
Circuit Design & Layout
Printed circuit boards (PCBs) come in a variety of sizes and shapes and can be used to create simple or complex circuits. We typically delineate Firmware as code that is embedded on the device and Software as code written for computers, mobile devices, and websites. It is used to control the behavior of the circuit and can be programmed to perform various tasks. Component selection is an essential aspect of PCB design. Our engineers must select the right components for the desired application, taking into consideration factors such as cost, performance, and compatibility. By carefully designing and testing PCBs, Root3 Labs' engineers can create reliable and efficient circuits that are used in a variety of electronic devices.
Technologies
Battery optimization, wireless communication, and electrical safety are all critical technologies in the field of electrical engineering. Battery optimization refers to the process of designing circuitry that's power-efficient and utilizes stand-by well and also programming firmware to optimize when and how the high-power components are used most effectively. Wireless communication involves communication using technologies such as Bluetooth Low-Energy (BLE), WiFi, cellular, or GPS. Electrical safety can cover a wide array of considerations and may include regulatory standards such as IEC60601 or IEC61010 for medical devices. There's the bare minimum of preventing short circuits while also reducing electromagnetic interference or potential shock to users or medical patients. Not every prototype is safe, though, so don't be surprised if we're testing fuses with a fire extinguisher nearby or we let out the "Magic Smoke."