Forging a New Path
Partnering for the Possible
Not every project comes with a Product Specification. We're comfortable forging ahead into unknown territory and have been helping our clients push into possibility for years. Our proven process keeps us heading in the right direction and our team lives for a good challenge. There are no "typical" projects in experimental research. For a given field test with Root3 Labs, we might be responsible for all of the following: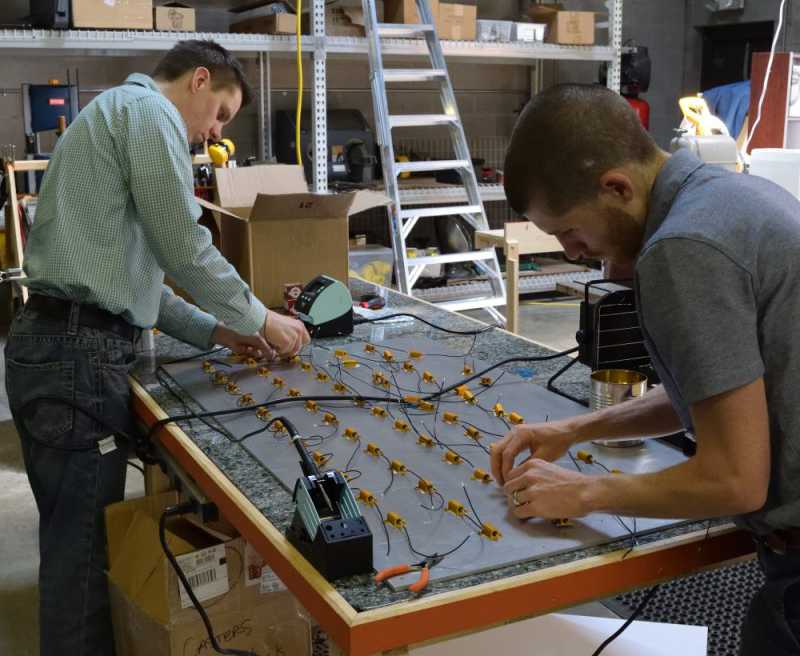 Building the prototype solution concepts
In any product development cycle, the building of prototypes is an essential stage in fleshing out initial ideas and beginning to test their feasibility. By first creating conceptual designs and then moving on to more sophisticated prototypes, teams can gain a much better understanding of how a potential solution will work in the real world. Furthermore, the process of prototyping allows for various iterations and refinements to be made before a final product is ever released. This is an essential tool for any team that is looking to build a real-world solution.
Specifying a custom data collection platform
When it comes to data collection, one size does not fit all. Depending on the project requirements, a custom data collection platform may be the best solution. By specifying a custom platform, Root3 Labs ensures that the data collection process meets your specific needs.
Building a custom sensor for data collection
Building a custom platform is a great way to collect data for a specific application. By tailoring the design of the system to the specific requirements of the data collection process, we can hone in on and optimize performance and accuracy. There are a few things to keep in mind when designing a custom data acquisition platform, including the type/accuracy of data being collected, the environment in which the system will be used, and what we'll be doing with the data later. With careful planning, we'll create a custom platform that meets all of the needs of the data collection process and put that information to work in your development process.
Building custom mobile test fixtures
While there are many mobile testing tools available on the market, sometimes it makes more sense to build a custom fixture that meets the specific needs of a project. That might be a 16ft tall wooden structure or a motorized cart with great velocity control. This can be a time-consuming process, but it is well worth the effort if it leads to more reliable and usable data.
Getting everything to a remote field location
For many field tests, the task of getting everything to a remote field location can be a daunting one. There are a number of factors that need to be considered, from the mode of transportation to the type of equipment that will be needed. In addition, there is the question of how to set up the equipment once it arrives at the destination. In a past project, we designed a 30ft wide test fixture to fit a specific stake truck, sized it for building in our shop, and thought through the full transportation and assembly process before the first materials were purchased.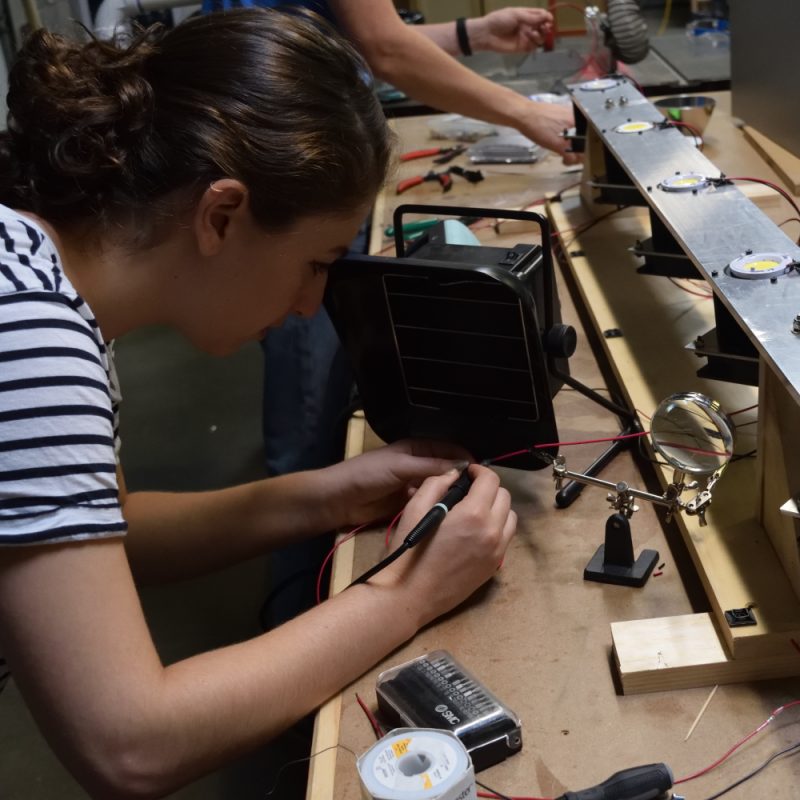 Developing New Technologies
Types of Work
Sensor Characterization
Feasibility Prototyping
Custom Actuators
Test Development
Research Instrumentation
Test Fixtures
Custom sUAV Platforms
Best Motivation
"It can't be done."