Engineering Research for Complex Problems
Root3 Labs is an engineering research and device development company and qualified small business specializing in applied research, rapid prototyping, and design for manufacture for the medical device industry and the US Federal Government. Our expert engineering staff help our US Government customers perform early-stage prototype development to demonstrate and evaluate technology feasibility through field testing.
CAGE, FEIN, or DUNS: Contact us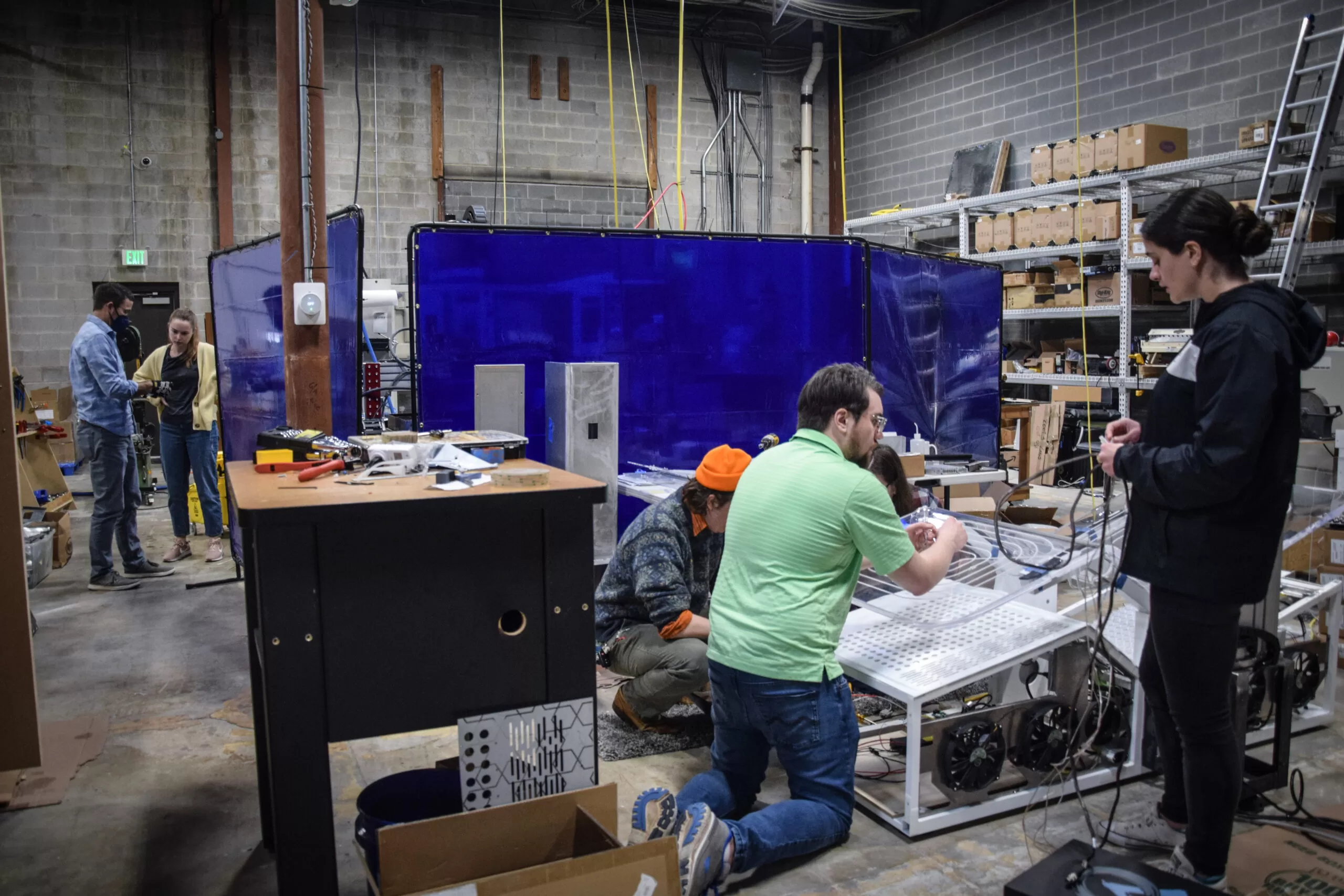 Mechanical Engineering
Custom Part Design/Model
Microfluidic Systems
Analysis, FEA, Simulations
Engineering Research
Concept Generation & Design
Micro/meso-scale Actuators
Material Selection/Testing
Rapid Prototype Development
Fabrication & Documentation
Performance Characterization
Field Testing, Evaluation
Design for Manufacturing
Process Flow Development
Reliability, Manufacturability
Design Maturity & Scaling
Military Application
Size, Weight, Power Requirements
System Compatibility
Ruggedization
Medical Device Design
Usability and Ergonomics
Portability, Biocompatibility
Regulatory Compliance
Registered Professional Engineering Firm by the State of Maryland
Multiple FAA-licensed commercial sUAV pilots on staff
ITAR-registered
NIST 800-171 Compliant
Located in a Federal Opportunity Zone
Root3 Labs has a portfolio of prior work supporting the research and development of both government and commercial entities. We've demonstrated superior performance on numerous subcontracts from February 2014 through the present. For more information about our past performance on US Government contracts, please contact us directly.
Root3 Labs' 7,500sf prototyping facility is located in Owings Mills, MD. Design capabilities include CAD, CAM, FEA, and various engineering software. Extensive in-house resources allow quick-turn, prototype fabrication of electronics, plastic, wood, rubber, textiles, and metal components using a variety of processes.
Plastic Fabrication
50W Laser Cutting
SLA 3D Printers
Vacuum Thermoforming
Silicone Molding
Textiles
Sailcloth Sewing
High-temp Materials
Vinyl Labels
Electrical & Data Collection
Electrical PCB Solder/Rework
Signal Generation & Monitoring
Precision Scale
Digital Microscope
High Fidelity Audio Recording
6cf Prog. Environmental Chamber
Mid-temperature Oven
Remote-piloted Camera Systems
Machine Shop
CNC Plasma Table
3-axis CNC Vertical Machining Center
3-axis CNC Router
Manual 9" x 42" Mill
Manual 10" Lathe
TIG Welding & Brazing
Sheetmetal
Powder Coating & Paint
Engineering Software
Our engineering staff uses Solidworks Standard & Professional and Autodesk Product Design & Manufacturing Collection for computer aided design (CAD), finite element analysis (FEA), computer aided manufacturing (CAM), as well as other specialized design/analysis tools.
Plastic Fabrication
A pair of SLA 3D printers provide precise component prototyping in a variety of materials including biocompatible resins for dental or medical applications. A 50W laser cutter produces precision 2D components in acrylic, wood, polycarbonate, and ultem as well as fabrics, adhesive tapes, and more. The machine shop includes CNC and manual tools capable of producing accurate plastic parts. Additional capabilities include vacuum thermoforming of sheet stock, silicone molding, and painting.
Machine Shop
A 45A 2-axis CNC plasma table, 3-axis CNC Bridgeport Series II 4HP mill, manual 9" x 42" Supermax 1.5HP mill, 3-axis CNC Router, manual 10" Rockwell lathe, manual sheet metal brake, 20T hydraulic press, 200A TIG welder, 7" x 12" Horizontal Bandsaw, 3HP SawStop table saw, 12" Sliding Compound Miter Saw, 14" Vertical Bandsaw, 6" x 42" Belt Sander, and numerous handtools can fabricate most custom parts in metal, plastic, or wood. Depending upon the materials, parts can be finished on-site using black oxide, powder coating, paint, and CNC-cut vinyl.
Data Collection & Characterization
For testing and characterizing prototypes, an AES LH-6 environmental chamber can be configured for heating/cooling and humidity to simulate extreme operating conditions as well as program long-term storage profiles. High-fidelity, multi-channel audio recording equipment produces accurate references for equipment-produced sound levels. Multifunction 22-bit DAQ devices and development I/O boards allow simple control and data collection using various sensors and actuators. Other precision equipment includes a 0-310g x 1mg scale, 90x 5MP USB3 microscope, multi-range DC programmable power supplies, oscilloscope, and signal generator, all of which connect to a PC for monitoring, data collection, and control.
Key Management Personnel
Chad Schneider, PE, MSE, President, & Founder
Mr. Schneider is a mechanical design engineer with 20 years of experience in the design of prototypes and products. He has an engineering master's degree in haptics and robotics, broad expertise in product development, medical device and instrument design, regulatory compliance, applied research, and manufacturing. He is named on several patents, a duly licensed professional engineer by the State of Maryland, a Certified Solidworks Professional (CSWP), and an FAA-certified commercial sUAV pilot.
Government Point of Contact
Chad Schneider, 410-701-0164
NAICS
541330 – Engineering Services
541714 – Research and Development in Biotechnology (except Nanobiotechnology)
541715 – Research and Development in the Physical, Engineering, and Life Sciences (except Nanotechnology and Biotechnology)
541420 – Industrial Design Services
332710 Machine Shops
332510 Hardware Manufacturing
326199 All Other Plastics Product Manufacturing
335999 All Other Miscellaneous Electrical Equipment and Component
PSC
AJ44 – R&D – General Science/Technology: Engineering (Engineering Development)
AJ43 – R&D – General Science/Technology: Engineering (Advanced Development)
AJ42 – R&D – General Science/Technology: Engineering (Applied Research/Exploratory Development)
AN14 – R&D – Medical: Biomedical (Engineering Development)
AN13 – R&D – Medical: Biomedical (Advanced Development)
AZ14 – R&D – Other Research and Development (Engineering Development)
AZ13 – R&D – Other Research and Development (Advanced Development)
AZ12 – R&D – Other Research and Development (Applied Research/Exploratory Development)