Monitoring Teams for safety and support
We supported development and validation of the NEON Indoor Location Service by TRX Systems which locates and tracks personnel in areas where GPS is not available, such as indoors or underground. The project called for a quick turnaround to meet strict deadlines and deliverables. We modified the enclosure design of the wearable device to protect the sensitive internal electronics and meet stringent ruggedness and environmental criteria. Using a variety of prototyping techniques, we fabricated several rounds of prototype devices for testing. We then transitioned the design to injection molding and oversaw the inspection and modifications of parts for manufacturing.
One of the prototyping techniques we use was multi-material Polyet to deliver prototypes that simulated a button and gasket that would be overmolded in production. We were very happy with the results and our client was quite pleased that we were able to quickly iterate the design and transition nearly seamlessly into production tooling. The people at Desktop Engineering were also impressed and recently published an account of our experience. Read it online at DeskEng.com.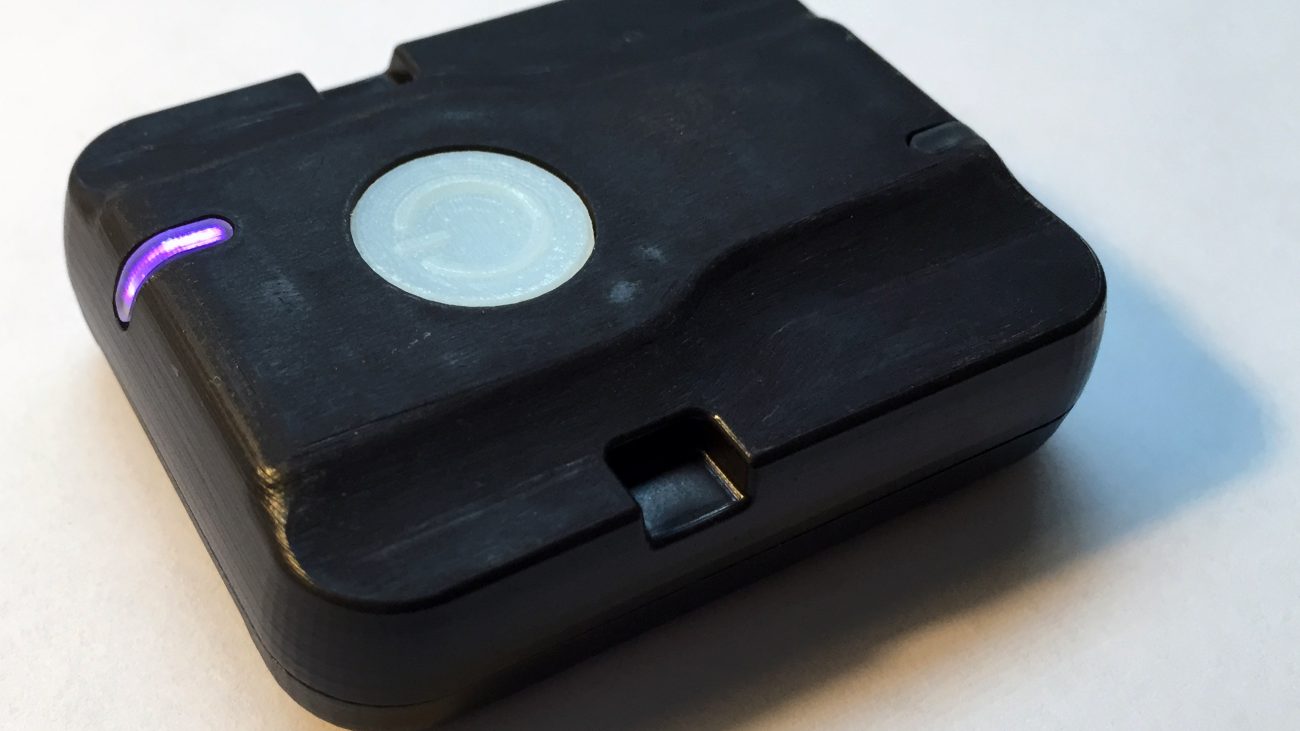 DESIGN FOCUS
Rugged Application
User-centered design
Modular Attachments
FABRICATION
Multi-material Polyjet
Injection Molding
Waterproof