Laser Lighting Effect For TV
Our client designs, builds, and performs dynamic entertainment as the backdrop for all kinds of venues, including laser light shows, fireworks, and sky-high towers of flames. You can see their performances at Baltimore Ravens games and other sporting events around the country. They came to us to help develop a high-speed, rotating effect for their proprietary laser platform. A single laser is directed by mirrors as they quickly spin. The effect is a laser "vortex" over the stage that can display a variety of shapes, colors, and beam profiles, all controlled to be as stationary or dynamic as you please.
We designed and built the device to create the theoretical beam paths they'd calculated would create the desired effect. The challenge was to build a stable, radially-balanced machine at the size and rotational speed they'd need to create the effect. We also needed to consider the safety of spinning quite a bit of mass around at high velocity, building in a protective shroud, and including plenty of redundancy against vibration and loosening fasteners. And finally, we had to consider the durability of the device, surrounding the precision optics with a protective shroud that also serves as an integrated mounting stand to protect from the rigors of travel or unfamiliar stagehands as well as casters to make it easy to move around the performance stage.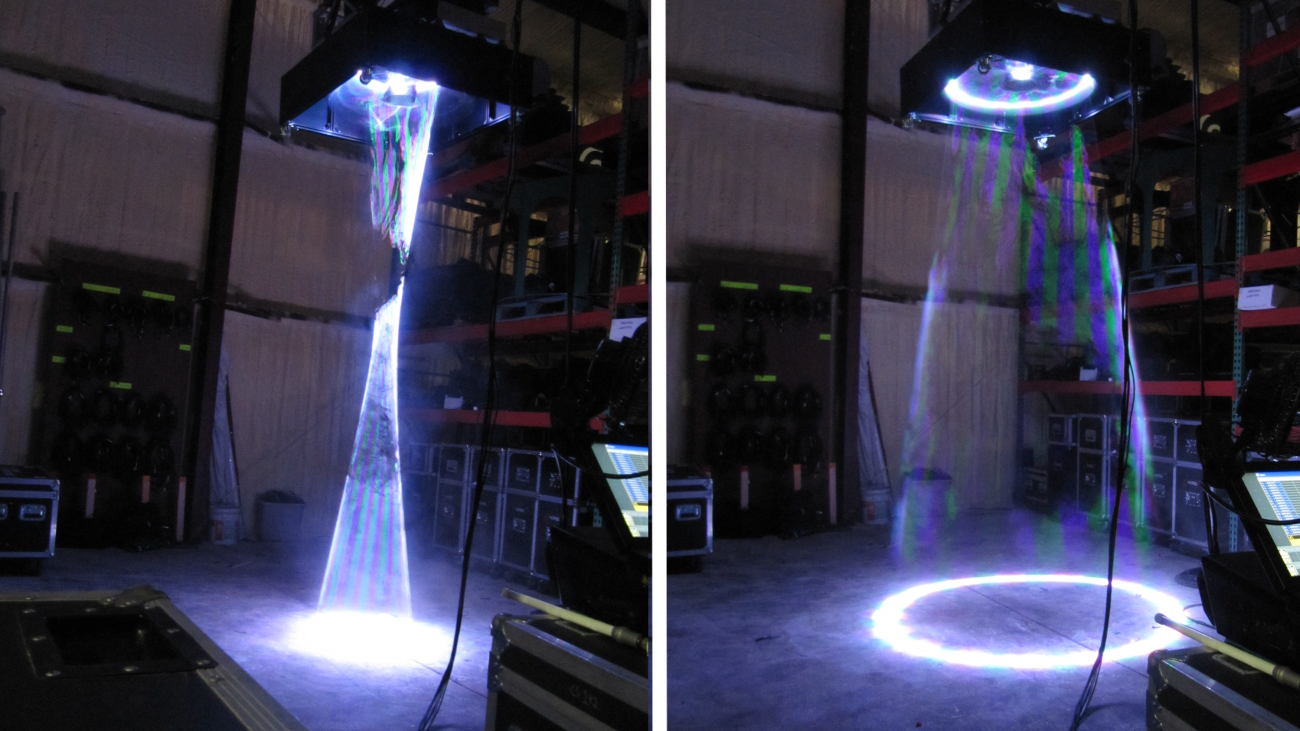 DESIGN FOCUS
Rotational speed
Effect quality
Safety
FABRICATION
Sheet Metal
Aluminum Extrusion
Steel Plate
Drive Mechanism
Motion Control
Rotational Balance